How to Choose a High-Quality Probiotic For Your Dog!
How to Choose a High-Quality Probiotic For Your Dog!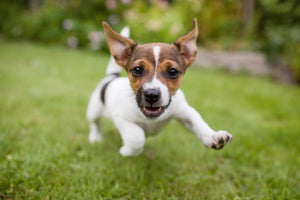 With so much data on the market for pet probiotics, the demand has increased significantly. With so many products to choose from, it can be a difficult decision to make when looking for the one that fits your pet's needs. Here is how to choose a high-quality probiotic for your dog that will maximize health benefits and full-body well-being.
What Are The Benefits Of Probiotic Formula?
Each dog is different. The breed, the size, and daily stressors can make a difference in the type of nutritional intake a dog needs. Your pet might also suffer from genetic conditions, chronic diseases, food allergies, and stressors that disrupt routine actions. You should look at each formula to decide if it fits your dog's medical and emotional needs.
Note: The formula you choose should contain ten probiotic strains and three billion CFUs. Because some pets are prone to allergies, you should also choose a formula that is free of meat, soy, corn, wheat, gluten, GMOs, artificial flavorings, and preservatives. We are a GMP (Good Manufacturing Practice) facility. NSF International also tests and certifies our U.S. made products so that you know your pet is receiving only the best.
Choose A Probiotic That Enhances Daily Maintenance Needs
A dog's life is full of stressors which probiotics help to relieve every day. From chronic diseases to environmental influences, probiotic therapy provides support for multiple stressors like traveling, vaccine injections, or eating unhealthy foods.
Choose A Formula With Multiple Bacterial Strains
Some manufacturers only include one or two strains of healthy bacteria which they tell consumers helps fight inflammation, cancer, or aging. Unfortunately, they do not matter as individual bacterial strains unless you have multiple 'good bacteria' that works in unison with your gut's microbiota to create a healthy environment.
 Note: Our probiotic formula contains Bifidobacterium breve, Bifidobacterium bifidum, Bifidobacterium lactis, Bifidobacterium longum, Enterococcus faecium, Lactobacillus acidophilus, Lactobacillus casei spp. Casei, Lactobacillus plantarum, Lactobacillus rhamnosus, and Streptococcus thermophilus. Together, these strains work in unison to protect your pet from major health, digestive, and immunity issues.

Choose Probiotics That Improve Chronic Health Conditions
 If your pet suffers from chronic health conditions like constipation, diarrhea, or vomiting, some manufacturers will not provide the adequate amount of probiotics needed to improve your pet's health. In this case, you might want to consider a company like Ample Nutrition that provides multiple products that are veterinarian formulated. A probiotic that also includes a prebiotic will further improve system functioning.
Choose A Company Whose Products Are Safe For Both Puppies And Dogs
 Some companies make products for either puppies or adult dogs. Ample Nutrition's products have a balance of ingredients that are safe for dogs of any size or age. We take a balanced approach based on years of experience in determining the right blend of ingredients which includes a supplement formula that will maximize your pet's health.
 Note: Ample Nutrition provides full product, formula, and usage recommendations on our website. We also produce content on our blog that provides a wealth of knowledge about our products, our company, and our manufacturing process.
We stand by our products which is why we offer a 100% money back guarantee. We also offer free shipping so that it is convenient to receive your orders on your doorstep. We would love to hear your feedback, so please leave a comment to let us know how we are doing.
Bold Commerce Collaborator